Where Healthcare is Headed Next: a Special Report
Article by:Health Career Center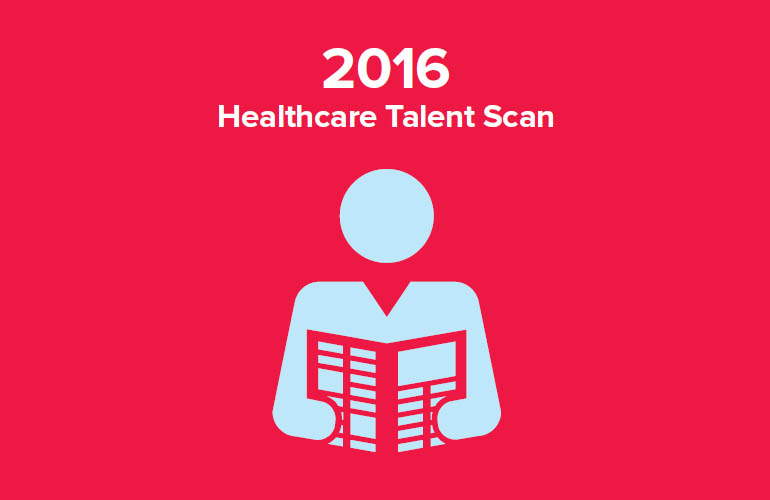 In March we released the 2016 Healthcare Talent Scan, our annual report that's full of insights on the current state of the industry and future trends that will have a big impact on your career.
The report includes exciting new information on the rise of telemedicine, the latest challenges facing primary care, and ways that tech-savvy millennials are changing the way healthcare services are consumed. (If you haven't seen it yet, you can download the 2016 Healthcare Talent Scan here.
Today, we're highlighting the report's high-level insights on the state of healthcare as a whole in 2016. Here are the three most important things you need to know.
1. Physician assistants and nurses have a bright future ahead
Physician assistant and nursing talent is booming, which has experts forecasting a 30 percent increase in primary care nurse practitioners by the end of 2021. But that's nothing compared to physician assistants, who are predicted to see their workforce grow by 58 percent over that same time frame.
2. Flexibility is the most desired employee skill
Healthcare is undergoing widespread change, and the resulting uncertainty has managers in a bind over which positions to fill. For that reason, professionals who show a high degree of flexibility will see their stock soar.
What are these managers looking for, exactly? Ideally, they want someone who can drive health system transformation while combining expertise in preventative medicine, team-based care, best practice data, and care process and coordination.
3. Even more physicians will partner with health systems
As accountability-based healthcare becomes the new norm, more physicians are leaving their independent practices to partner with hospitals so they can offer a wider range of services.
This presents a new set of challenges for health systems, — namely, how to involve these physicians in their hospitals' organizational governance and engage them in roles that may not be clearly defined.
Want to learn even more about what's in store for the next year in healthcare? Download the 2016 Healthcare Talent Scan at HealthCareerCenter.com now. And don't forget to visit our job boards to see all the new job opportunities that are waiting for talented healthcare professionals like you.