3 Rules for Job Hunting When You Already Have a Job
Article by:Health Career Center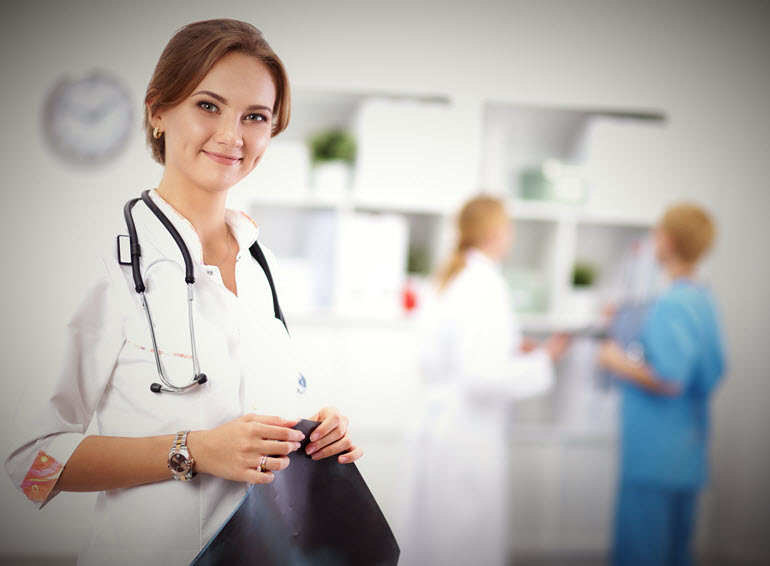 On its own, job hunting can be one of the toughest challenges you face in your career. Prepping for interviews, researching countless companies and the fear of rejection can combine to drive even the most level-headed people to new heights of stress.
And if you already have a job, multiply that stress times two. The thought of being confronted by your boss if they find out you're on the hunt is enough to make you reconsider searching for a job at all.
The good news is, finding a new job when you're already employed doesn't have to be a risky proposition. According to a recent article from Forbes, you can even turn it into an advantage.
Here are 3 rules to live by when conducting your stealth job search. Stick to them, and you may soon find yourself on the fast track to a job you love — and the healthcare career you've always dreamed about.
Rule #1: Embrace the idea of change.
Your job may make you unhappy, but the thought of embarking on a new career adventure can be even more nerve-wracking. Resist the urge to stay in your comfort zone, and remember that it's not the first time you've started a new job.
Besides, the nervous jitters and uncertainty you feel will only last a few weeks at most. They're not worth staying at a job you hate forever.
Rule #2: Reflect on why you want to leave.
"I'm just tired of this place" doesn't count. Are you underutilized in your current position? Do you want to learn a certain skill, but know you'll never get the chance if you stay put?
Having a specific reason for leaving will help you choose a new job where you aren't held back from achieving that goal. Otherwise, you're blindly jumping from job to job and hoping for the best — which is a great way to find yourself in this same position next year.
Rule #3: Apply on your own terms.
Don't just apply through automated systems on company websites, which often seem designed to keep you from standing out. Instead, use a website where you can set up your own profile. This makes it easier to tailor your selling points to the jobs you want most.
If you don't mind doing a little research, you can also use professional networking sites and connect with decision-makers personally. Healthcare head hunters can also be a smart and discreet option.
The moral of this story is, you should never let the fear of losing your job stop you from taking the next step in your career. Sure, job hunting can be stressful, but a little stress in the short-term is better than the stress of doing a job you hate, day in and day out. After all, if your current job was worth keeping, you wouldn't be looking for a new one.
When it's done with care, searching for a job while you already have one can be the best of both worlds. There's not as much pressure when you don't have to worry about putting food on the table.
If you're ready to get started, visit HealthCareerCenter.com. Our healthcare job board can connect you with thousands of the top healthcare jobs from all over the country.
…and don't worry, we won't tell your boss.
These tips originally appeared on Forbes.com. To read the article in its entirety, click here.