Should Candidates' Social Media Profiles Be Off-Limits to HR?
Article by:Health Career Center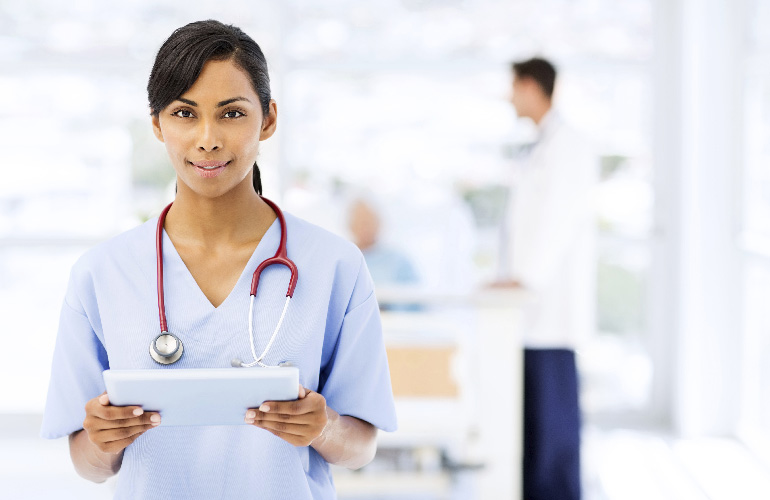 In today's fast-paced digital world, it's easier than ever to find information on almost anyone you want.
With just a few clicks of a mouse you can see where someone has worked, read reviews on their performance — you can even learn private details about their friends and family members.
But where do we draw the line? Is it OK to search their Facebook profile for images of them partaking in untoward or unprofessional behavior? Even the experts have struggled to come to a consensus on the subject.
"What does it matter what the individual does in the privacy of their time off?" Karen Mattonen from HireCentrix asked the Association of Staff Physician Recruiters (ASPR). "Who they associate with after hours? It isn't fair game."
But meanwhile, people like Craig Fowler, VP of Training, Recruiting and Public Relations at Pinnacle Health Group, think the information available to recruiters on social media is too valuable to ignore. Besides, if candidates don't want hiring managers snooping in their business, they can always keep their profiles set to private.
"(Social media offers) so many ways to connect with potential employees," Fowler said. "There is clearly great potential in using social media for physician recruitment.
"I am intrigued by how many in-house recruiters have been successful in finding information about candidates."
Research shows that the overwhelming majority of recruiters are taking Fowler's side. According to Jobvite, 94 percent of them either already use social media for recruitment, or plan to in the future.
What's more, it's paying off for them: employers who leveraged social media for hiring purposes reported a 49 percent improvement in candidate quality (compared to candidates found via traditional channels).
Here are a few other telling stats, all of which suggest that social media will continue to be a valuable tool in recruiters' arsenal for the foreseeable future.
89 percent of all recruiters report having hired someone through LinkedIn
26 percent and 15 percent have hired someone via Facebook or Twitter
59 percent of recruiters rated candidates sourced from social networks as "highest quality"
Candidates, however, aren't exactly sharing in the admiration: just 21 percent said they found their "favorite" or "best" job through social media channels.
Most report having better luck on career sites like HealthCareerCenter.com, where they can access companies' official job posts and view more accurate information on open positions. Right now, our site features thousands of opportunities with the country's leading organizations.
If you're feeling social, visit us today.
The information in this article originally appeared on the Association of Staff Physician Recruiters (ASPR) website. To read the original article, click here.