Primary Care Physicians See Continued Rise in Job Prospects
Article by:Health Career Center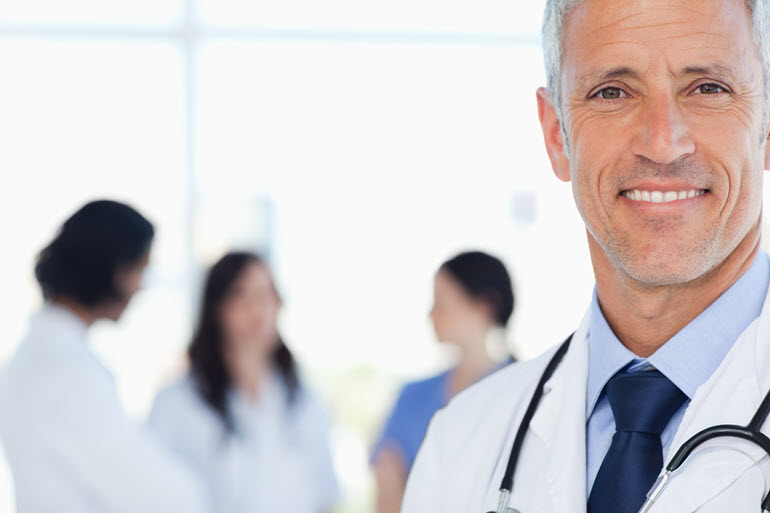 Over the past few years, the job outlook for primary care physicians has looked more and more promising.
Now, we're hearing even more good news: Experts think that's not likely to change anytime soon.
Modern Medicine predicted in 2013 that the following 12 months would see a strong upswing in the hiring of primary care physicians. Back then, they reported that more than three-fourths (77.6 percent) of hospital and medical group administrators were planning to hire new PCPs within the year.
Since that time, the trend has continued. Doctors are still in high demand, with hiring managers recruiting just as aggressively as two years ago. Thanks to a variety of factors, the next several years look just as encouraging.
Executive search firms attribute this rising demand to a critical shortage of PCPs across the country. In 2010, The Association of American Medical Colleges predicted there would be a shortage of 90,000 physicians by 2020. Now that we're halfway there, the prediction looks like it will almost certainly come true.
As a result of these predictions, medical residency programs have seen escalating numbers of students choosing to concentrate in primary care. While this may seem to be a sign of decreasing demand to come, many search and consulting firms say it's not that simple.
That's because, though the number of qualified candidates will increase as more and more students fill the void, they'll be offset by PCPs who choose to work fewer hours — either working three-quarters of the week, or part time.
Other trends to watch
The surge in physicians working part time points toward a seismic shift in the average PCP's quest for a better work/life tradeoff. As a new generation of doctors enters the workforce, they're placing more importance on balancing their personal and professional needs in an effort to avoid burnout.
Meanwhile, a rising number of PCPs are signing on to work for hospitals and healthcare systems. This is due in large part to an increase in small practice mergers and acquisitions by larger organizations.
One hiring expert predicts that 3 out of 4 practicing physicians will work for hospitals or healthcare systems as early as next year. Compare that to 2009, when very few hospitals hired physicians directly.
If you're a primary care physician who's looking to explore your career options, visit HealthCareerCenter.com. Our job boards include thousands of positions with the country's leading organizations, as well as choice opportunities with our featured employers.
With each passing day, the career prospects for PCPs look better and better. We want to help you take advantage of them today.
The information in this article originally appeared on Modern Medicine. To read the original article, click here.