The Most In-Demand Skills and Certs for Nurses
Article by:Health Career Center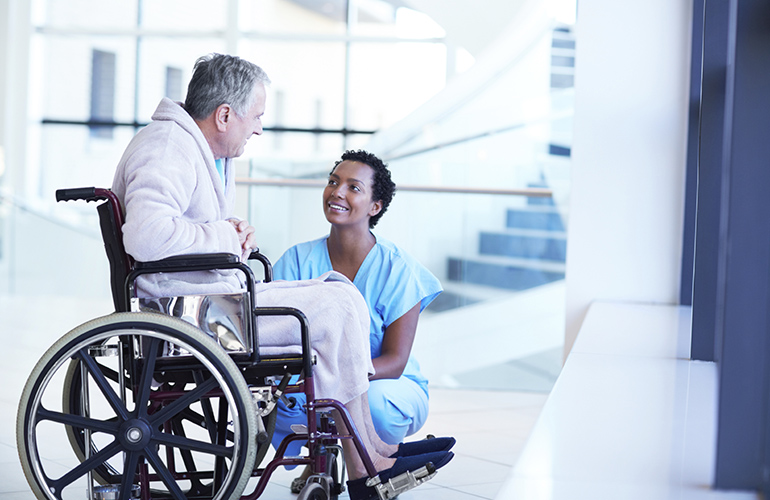 Here at HealthCareerCenter.com, we do everything we can to help ensure that nurses like you achieve the career of your dreams.
That means alerting you to the latest openings at leading health systems across the country, of course. But it also means giving you up-to-the-minute information about the economy and nursing job market, so you can make smart, informed decisions about where your career is headed next.
Today, we're bringing you important hiring statistics for nurses in the U.S., courtesy of Wanted Analytics. They include insights on the overall hiring landscape, along with health systems' most sought-after skills and certifications.
Potential nursing candidates in the workforce: 2,941,000
Candidates per job opening: 9
On the surface, these numbers make landing a nursing job sound more difficult than it actually is. That's because, compared to other professions, they paint a picture of a job market that skews heavily in your favor.
With the exception of a few metropolitan areas where competition for positions is high, nurses can usually expect higher-than-average success rates on the job hunt.
Top 10 specialties hiring managers want most:
1. Pediatrics
2. Critical care
3. Medical-surgical nursing
4. Geriatrics
5. Behavioral health
6. Emergency room
7. Patient electronic medical record (EMR)
8. Quality assurance (QA)
9. Utilization review
10. Labor and delivery
Once again, pediatrics takes the top spot for skills that nurses need most. However, many experts predict that geriatrics will continue to rise on the list, thanks to the growing needs of an increasingly aging U.S. population.
Top 10 certifications nurses need most:
1. Certified registered nurse (RN)
2. Basic life support (BLS)
3. Certification in cardiopulmonary resuscitation (CPR)
4. Advanced cardiac life support (ACLS)
5. Pediatric advanced life support (PALS)
6. Continuing education (CE)
7. Licensed practical nurse (LPN)
8. Neonatal resuscitation program (NRP)
9. Basic cardiac life support (BCLS)
10. Certified in long term care (LTC)
You probably recognize many of these from previous years. That's because, in general, the certifications required by most U.S. health systems have remained the same.
For more information that can help you in your job hunt – including the most recent openings at the country's top health care organizations – visit HealthCareerCenter.com today.
We'll help make sure you have everything you need to find the perfect position for you… and start living the career of your dreams, today.
The information in this article is based on data provided by Wanted Analytics.