Top Nurse Practitioner Programs (That You Can Complete Online)
Article by:Health Career Center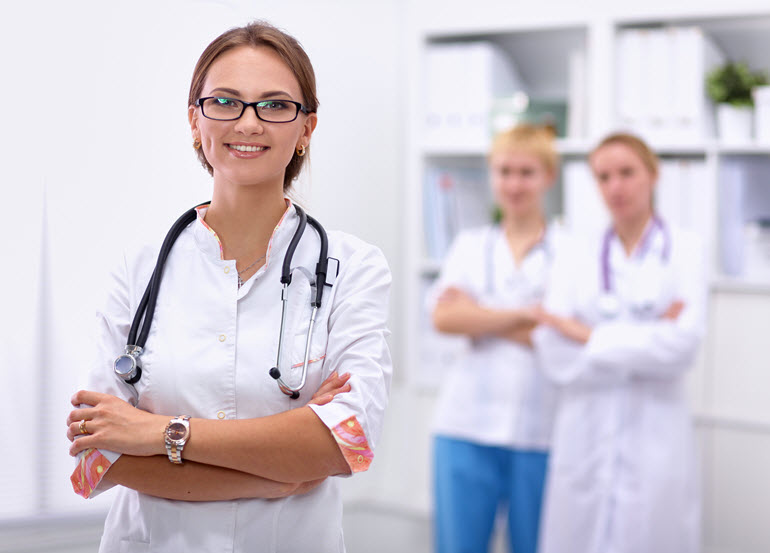 There may never be a better time to become a nurse practitioner (NP) than right now. Demand is growing, salaries are soaring, and positions at the country's best hospitals are there for the taking.
Of course, it helps if you've earned your Master of Science in Nursing (MSN) degree. But if you're like many of today's overworked nurses, you rarely have time to enjoy a day off, let alone go back to school.
HealthCareerCenter.com has good news: Earning your MSN doesn't need to be a huge time commitment. Many respected institutions offer online courses to help you put your NP career on the fast track. Here are the top programs in the U.S., courtesy of Nurse Journal.
1. Georgetown University
This renowned school for business is also the top destination for nurses who want to earn their MSN. Georgetown offers a variety of advanced nursing degrees online, including Family Nurse Practitioner, Nurse-Midwifery NP, Adult Gerontology Acute Care NP and Women's Health Acute Care NP.
2. Simmons School of Nursing and Health
Boston's Simmons@Nursing school features a wide range of perks for its online students. They include a small student-to-faculty ratio as well as part-time study options for nurses who are too busy for a full-time slate of courses. Its MSN classes also feature nationally accredited professional programs and clinical practicums in top health care facilities.
3. Maryville University
Maryville allows you to obtain MSN and Doctor of Nursing Practice (DNP) degrees in as little as 18 months, making it a good choice for nurses who want to advance their careers as quickly as possible. The St. Louis-based school has also made it onto Kiplinger's "100 best values in private colleges" list for the past two years.
4. Clarkson College
Named one of U.S. News & World Report's best online grad nursing programs in 2018, Clarkson College's rigorous and patient-focused program emphasizes collaboration and independence. The time commitment is longer than some — most degrees take two to three years to complete — but Clarkson grads are highly sought after in a variety of nursing roles.
5. Angelo State University
If you live in Texas, Angelo State could be the ideal place to take the next step in your nursing career. The centrally located college keeps on-campus attendance requirements to a bare minimum, and in many cases even allows you to complete your clinicals in your hometown (assuming you've met all other course objectives).
6. Ball State University
Need as many of your MSN courses as possible to be online? Ball State has you covered. This Muncie, Indiana-based college allows you to complete all courses virtually. And when it's time to start your hands-on clinical coursework, you can usually find preceptors and supervisors in your geographic area, wherever that may be.
The information in this article originally appeared on NurseJournal.com.