Nurses: It's a Great Time to Make Your Move
Article by:Health Career Center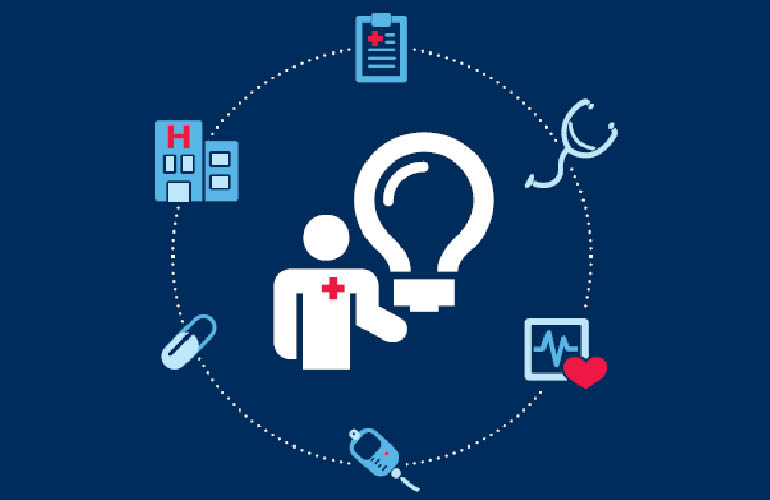 More than half the country's nurses are looking for a new job or other advancement opportunities.
With demand for RNs increasing as the health needs of Baby Boomers expands and Baby Boomer nurses continue to retire, job growth in hospitals and ambulatory services is soaring. But many nurses, new and veteran, want a refresher on how to get their next career in nursing. HealthCareerCenter.com created Jobseeking 101: A Nurse's How-To Guide to share the insights of expert nurse recruiters and provide a glimpse into the hiring practices and policies of the nation's hospitals. Here are three insights from this new guide:
New nursing roles are popping up at hospitals
As health care moves into the "second curve" from volume-based to value-based, the need for new nursing careers that never existed before expands to tackle the challenges facing the healthcare field today. Roles for nurses such as Population Health Analyst and Community Health Navigator work to improve health of communities through analysis of local health needs and education to those communities to prevent health-related issues and illnesses.
Transition Coaches and Care Coordinators focus on reducing hospitals re-admissions by monitoring and evaluating patient transitions and improving patient satisfaction. Nursing Informatics roles are in high demand to improve care and manage delivery of nursing process data through the implementation of technology. To learn more about the new roles that are popping up for nurses and other professions in the healthcare field, be sure to read our blog posts on New Roles in a Redesigned Healthcare System.
Education and Training are Key
According to nurse recruiting experts, top hospitals are investing in nursing residency and mentoring programs, providing grants for nursing education, and are negotiating tuition discounts with local colleges to maintain a competitive advantage for their nursing recruiters.
As referenced in Nursing Jobs Available with a Master's Degree, a Master of Science in Nursing (MSN) degree can help nurses pursue roles with greater responsibilities and more specialization. This guide explains different ways hospitals can help pay for your advanced degree while you work. So if you are looking to take your nursing career to the next level, this section will help you understand the healthcare field norms on education and how to pay for it.
Beyond formal education, training is another key factor to look for in a job opportunity. Training programs of at least three months are ideal for new nursing grads considering a medical or surgical positions. For more tenured nurses seeking specialty positions, extensive orientation programs or mentoring packages are important considerations for training. Be sure to ask about the training opportunities at hospitals when interviewing to ensure that the organization will be a good fit.
While you are being assessed during interview process, you must also assess your prospective employer.
When evaluating a new job opportunity, look beyond salary. Health insurance, vacation, sick days, and retirement plans are essential elements of a benefits package that should be considered when assessing an offer. Training benefits are becoming increasingly more important to job seekers. Extensive orientation, mentoring programs, and other initial training programs are common in hospitals and should be analyzed to determine if the new employer has a real commitment to training.
Flexibility and culture are other important considerations that a job seeker must think about before accepting a new job opportunity. Use your network and investigative skills to take a pulse on your prospective employer.
Are you interested in learning more about job search and recruitment trends for nurses? Get resume, interview, negotiation tips and more by downloading Jobseeking 101: A Nurse's How-To Guide.