New Roles for a Redesigned Healthcare System: Challenges and Opportunities
Article by:Health Career Center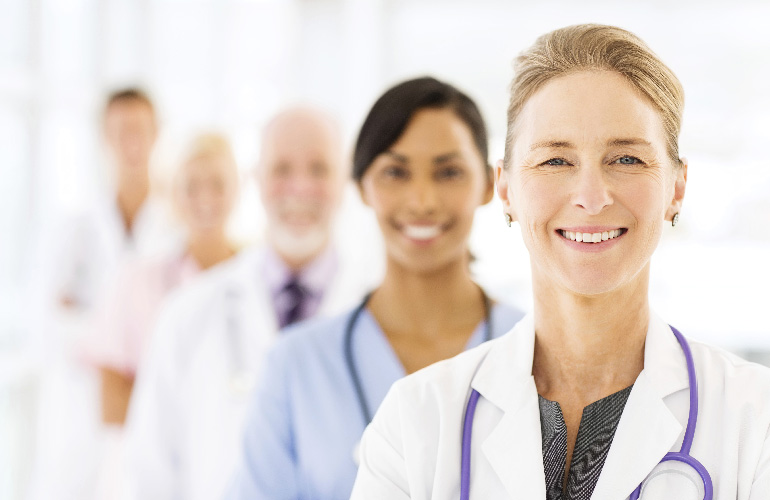 New Roles for a Redesigned Healthcare System: Challenges and Opportunities
A quick glance at the job ads on HealthCareerCenter.com reveals widespread healthcare staffing changes. Yes, there are still plenty of ads for Nurse Managers, CNAs and other traditional healthcare positions. But intermixed are job titles such as Care Manager, Patient Access Representative, RN Case Manager, Population Health Analyst, Community Health Navigator, Transition Coach, and Transformation Support Associate. These new roles are popping up at all levels of healthcare organizations, from Community Health Workers with little or no prior healthcare experience to C-suite positions such as Chief Experience Officer. It's yet another sign of healthcare's ongoing transformation.
"I think all organizations are feeling the same thing," says Tracy Braman, VP of Talent at Lakeland Health, in southwest Michigan. Lakeland recently changed its name from Lakeland Healthcare to Lakeland Health to reflect its expanded mission of not just delivering healthcare but to promoting the community's overall health. "If we're changing that, we know that we also have to look at our workforce, because we know how important it is to have the right people in place to carry out our strategy."
In one 2014 survey, 86 percent of responding healthcare leaders said they were aware of the need for new roles, but far fewer were actually recruiting for them. Just a year later, in another survey, 90 percent of responding hospitals said they were recruiting for positions such as case manager, patient navigator, and health coach.
While most of healthcare is still in a hybrid world between fee-for-service and value-based reimbursement, hospitals across the country are getting ready for the "second curve of healthcare." They're putting greater emphasis on community outreach, prevention and identifying patients at high risk for hospital admission or re-admission. They're also paying closer attention to hand-off processes between providers and care settings and developing more programs for coordinating care and options for post-acute care. Technology—including electronic health records, mHealth applications, and tools for data analysis—plays an increasing role in improving the quality and continuity of care and the allocation of resources.
At Critical Conversation on Workforce Development hosted by the American Hospital Association and HealthCareerCenter.com in Lakeland, FL, in early 2016, Amy Goble, HealthCareerCenter.com Vice President, outlined three key areas where she sees the bulk of these new roles: population health, health IT and post-acute care.
Population Health
"To address the issue of population health, we're seeing a lot of care coordination roles, health coaches, health educators, and a lot of focus on the care transition area overall," Goble says. "[But] there are many different titles that organizations are using for those roles and not a lot of standard practice yet."
"Not everyone is using the same job descriptions for the same titles," she explains. For example, some care manager positions call for a nursing degree, while others are designed for people from a social work background. "Organizations are being creative about resources and how to deliver what their patient populations and communities need," Goble adds. Examples include a Memphis hospital system that is working with local churches to recruit volunteers to help patients get to doctors' appointments and rural communities in which paramedics conduct follow-up home visits to patients.
Health IT
While the IT department was once quite separate from clinical functions, now they're intertwined, and people who can bridge those two worlds are in great demand. In addition to the growth of Chief Nursing Informatics Officers, there's also increased demand for medical scribes, who enter visit notes into the EHR in real time while clinicians examine patients, and implementation specialists who help ensure smooth transitions to new systems.
Hospitals looking for IT people face a lot of competition, not only from other healthcare organizations, but from outside healthcare. The best and the brightest have their pick of jobs in any number of industries. Pete Pavel, who focuses on IT recruiting at Lee Memorial Health System in Fort Myers, FL, says the key is to make sure new computer science graduates see the difference they can make in the healthcare sector. Internship programs can help accomplish this, Pavel says.
Post-Acute Care
At the Critical Conversation on Workforce Development, several HR representatives talked about how their hospitals were experiencing huge growth in post-acute care and the range of community- and home-based services under development to help patients avoid unnecessary hospitalizations or readmissions.
Jennifer Snow, Director of Accountable Communities at Greenville Health, expects new jobs in this area to proliferate. "The new focus of health care is that we keep people healthy and make sure they don't get admitted to the hospital," she says. "When you're looking at patient populations and trying to accomplish the Triple Aim, then you're going to have staff in place that you've never had before."
The Right Training
Because these positions are so new, there are few established training programs where job seekers can get trained and/or certified. "We have a whole workforce who didn't train for this and have had to learn on the job about insurance programs and identifying high risk patients," says Snow. "We're putting in tools and infrastructure to help support them so they can learn as they go," she says.
Many hospitals are working with academic institutions to develop training and certificate programs for these new positions. This is creating new opportunities for job seekers both with healthcare experience and those who are hoping to find their niche in the healthcare sector. Many healthcare organizations are welcoming both types of candidates—as long as they're qualified—to fill these new roles.
Want to learn more about new roles that are popping up at hospitals around the country? Stay tuned on our blog to learn how other organizations are creating new roles to overcome the challenges that they face in a redesigned healthcare system.
Visit HealthCareerCenter.com to see what new jobs are looking for new applicants today!