More Good News on the Job Horizon for Nurses
Article by:Health Career Center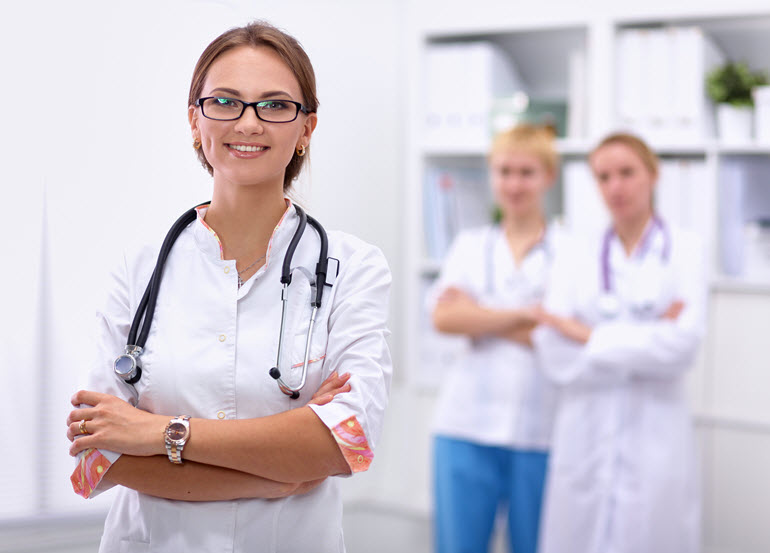 If you're a nurse who's been testing the waters of the job market, it's no secret that the market is swinging in your favor.
According to the Bureau of Labor Statistics (BLS), you can get ready for even more good news: the high demand you're already enjoying is about to go through the roof.
Recent data recorded by the BLS shows that more than half a million new jobs for registered nurses (RNs) are expected to open by 2022. After you add another estimated 525,000 nurses that will be retiring or leaving the field, you're looking at more than a million new career opportunities in just over 6 years.
This makes nursing the second-highest demand profession in the country over that same time period, just behind personal care aides.
What's driving the demand?
Over the next half-decade, a variety of factors will combine to create one of nursing's most favorable job markets in history.
The Baby Boomer generation is reaching post-retirement age, when the need for nursing care inclines dramatically. Those same people are also enjoying longer lifespans, further increasing the amount of care they require.
Meanwhile, rising rates of chronic diseases like diabetes and obesity are affecting Americans of all ages and demographic groups — just as the Affordable Care Act is giving millions more of them access to quality care.
Add to that a new focus on preventative care, and you have a perfect storm of factors aligning to create an explosion in demand for qualified nursing candidates.
How can you take advantage of the upswing?
Though a wonderful boom in career opportunities is on the way, that doesn't mean nursing jobs will be growing on trees.
While jobs in the middle of the country are plentiful, nurses on the east and west coasts have reported more difficulty finding work. You may have to be open to living somewhere new to find the job you really want.
On the east coast in particular, the higher concentration of reputable colleges and recent graduates are making metro areas like Boston a tough place to find opportunities.
The lingering affects of the recession are only serving to slow progress. However, experts are confident that these factors will continue to improve in the coming years — especially for nurses who have obtained a bachelor's degree in nursing (BSN) or higher. Already, nearly 60 percent of 2012 BSN graduates had job offers when they graduated, as opposed to 30 percent of grads across other professions.
Of course, if you're already in the workforce, additional training and certifications can make it more likely to get a callback. It also helps to make sure you're registered on at least one career website, so interested employers have a way to find and contact you.
To get started, try visiting HealthCareerCenter.com. Our job boards feature thousands of nursing positions with leading employers across the U.S., with more to come as nursing demand grows.
The future is bright for nurses who are searching for the job of their dreams. Shouldn't you be one of them?
The information in this article originally appeared on rwjf.org. To read the original article, click here.