5 Healthcare Jobs that Require Only a 2-Year Degree
Article by:Health Career Center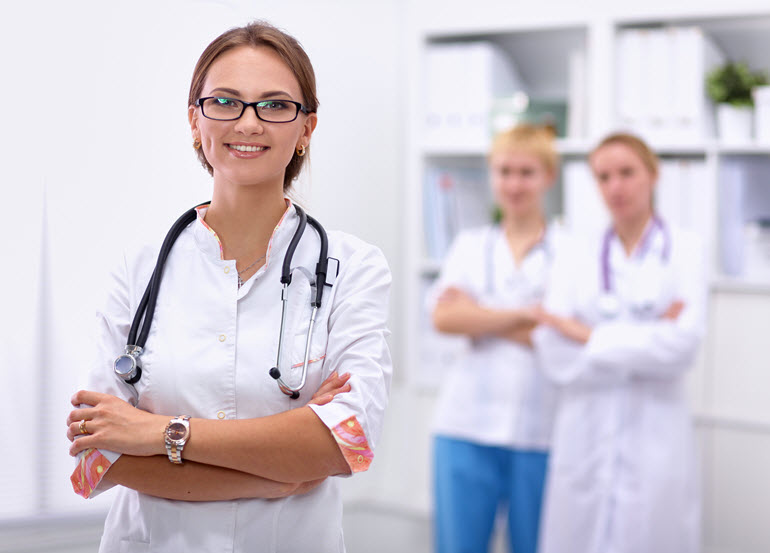 Think you need to go to school for seven years to get a job in medicine? Think again.
With nothing more than a two-year associate's degree, you can choose from many careers in a wide variety of medical fields. That includes everything from dental care to equipment maintenance.
There is just one catch: in some cases, you may need to earn additional licensing or certifications. But it still beats spending the better part of a decade earning a degree, not to mention the loan debt you can accrue in that time.
Here are five of the best career paths available to people with associate's degrees, according to U.S. News & World Report. If you see one that looks like a perfect fit for you, visit HealthCareerCenter.com to learn more and view current job openings.
Medical Equipment Repairer
Median salary: $45,660/year
Rated U.S. News & World Report's #1 maintenance and repair job of 2016, Medical Equipment Repair offers an alluring combination of higher-than-average salary and low unemployment rates.
Responsibilities include troubleshooting and fixing biomedical equipment, such as CAT or MRI scanners. Plus, if you specialize in repairing a specific type of equipment, you can earn even more.
Occupational Therapy Assistant
Median salary: $56,950/year
When patients suffer from a debilitating disease or injury, occupational therapists help them get back to living a normal, fulfilling life. And that's something that often isn't possible without the help of occupational therapy assistants (OTAs), who are there to help every step of the way.
This may include creating plans to help wheelchair-bound patients navigate their workplace, for example. The need for help is on the rise: according to The Bureau of Labor Statistics, jobs for OTAs will grow an astounding 43 percent by 2024.
Registered Nurse
Median salary: $66,640/year
If you've ever set foot inside of a hospital, you probably already know what a registered nurse (RN) does. But did you know that they expect to see a growth of over 430,000 new jobs over the next decade, or that you can earn a two- or four-year degree in nursing online?
The fast-improving hiring landscape for nurses foreshadows a rising need through the next decade and beyond. If you've ever considered making a career out of caring for others, the time is now.
Diagnostic Medical Sonographer
Median salary: $67,530/year
Ultrasound readings go way beyond telling soon-to-be parents whether they'll have a boy or a girl. They can also help diagnose organ diseases, identify gallstones and more—but only with the help of a trained diagnostic medical sonographer.
The trend toward non-invasive interventions (which require experts who can accurately read imaging results) points to a continued growth at this position. The Bureau of Labor Statistics predicts a 26 percent increase by 2024.
Dental Hygienist
Median salary: $71,520/year
Now that more health care professionals are recognizing the link between dental care and overall health, preventative cleanings and checkups are at an all-time high. That's good news for owners of two-year degrees in dental hygiene.
The other good news? Dental hygienists are poised to earn a higher yearly salary than the average owner of a four-year bachelor's degree. That's enough to make anyone smile.
The information in this article originally appeared on the U.S. News & World Report website. To read the original article, click here.