Looking for a Healthcare Job? Follow These 7 Tips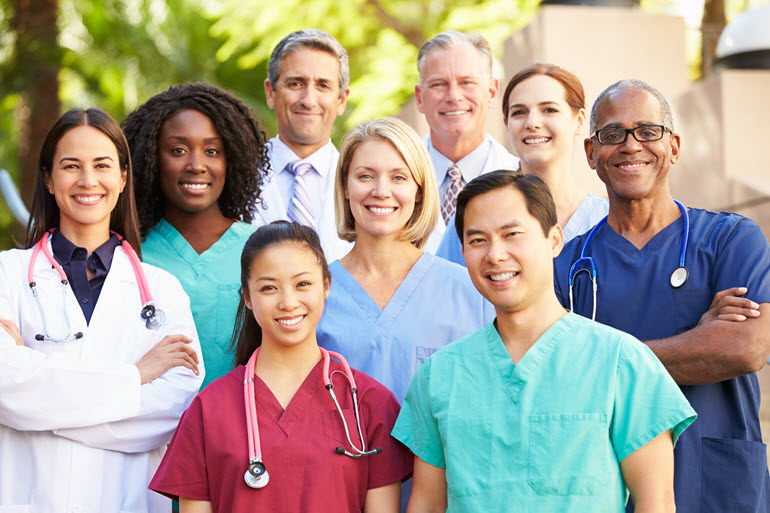 If you're job searching, respect and common courtesy should ALWAYS be top of mind. Your behavior, attitude and manners all contribute to the impression you make on recruiters, the hiring manager and others involved in the hiring process. The last thing you want to do is tarnish your reputation – one wrong move, and you could be taken out of the hiring game.

To ensure that you'll impress those involved throughout the hiring process, here are seven tips to adhere to, according to U.S. News and World Report.

1. Be polite and courteous to everyone, 24/7.

Everyone means everyone – from the C-suite to the receptionist. You never know who exactly will be providing feedback about candidates, so be sure that you're respectful and kind to everyone you come into contact with.

2. Respect people's time.

Hiring managers, human resources professionals and recruiters are all overwhelmed and busy – especially in healthcare. Don't keep applying to the same job multiple times in a short period of time to stay visible in the eyes of HR.

During the interview, keep your answers short and sweet. Don't obsessively follow up with the recruiter or interview. Sometimes, no news is simply no news.

3. Listen to what people ask.

When an interviewer says, "Tell me about yourself," you should be prepared to provide a 1-2 minute "elevator speech" about what kind of person and professional you are. This phase isn't a request for a narrative about your life.

Keep your ear to the ground to make sure you are answering the questions people actually ask, rather than the questions you want or expect them to ask.

4. Listen to what people say.

Usually, the hiring manager will describe the job and the responsibilities of the role. Don't ask about information the hiring manager has already provided! Of course, you can ask for more details or clarification about the role, but don't do so in a way that suggests you never even heard the information that a person has just explained.

5. Turn off your phone.

Hearing a phone go off during a meeting or interview is just plain rude and conveys a sense of "you're not worth paying attention to." Leave your phone home, in the car simply turn it off.

6. Dress for success.

While most professionals are expected to wear business attire, there are many settings where business casual is accepted and even expected. If you have any questions at all, ask the recruiter who invites you in for an interview about the dress code.

7. Send thank you notes.

Show your appreciation for the interviewers' time by sending a thank note shortly after the interviews. A thank you note is expected generally by email the same day as the interview. If the interviewer requested references or work samples, be prompt in providing them.


These seven tips originally appeared in U.S. News and World Report. To read the article in its entirety, click here.
Ready to find your dream healthcare job? Search thousands of jobs on our website.