Digital Records and the Rise of the CNIO
Article by:Health Career Center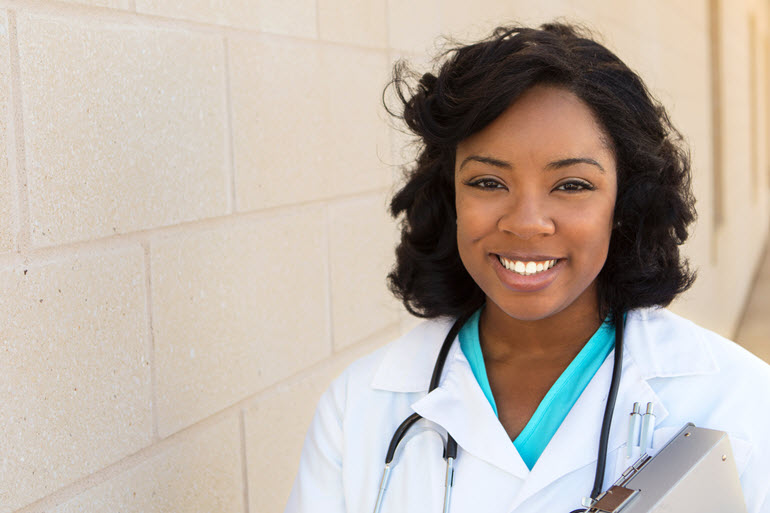 As more and more health systems make the shift to electronic record keeping, hidden costs and complications are bound to surface. Most chalk it up to the price of keeping up with a digital world.
However, there is one big challenge for which very few have been prepared: the sudden, unforeseen disconnect between nursing and IT departments.
Now that IT can give us access to endless amounts of patient data, who can we count on to distill it into manageable bites that nurses can use? Chief Nursing Officers' hands are already full, and few other nurses have the technology background to interface with IT (and vice versa).
Thankfully, Chief Nursing Information Officers (CNIO) have stepped in to fill the void. Until several years ago, it was a position that didn't exist, at least as we know it. Now, CNIOs are quickly becoming a critical part of the modern-day healthcare landscape.
According to surveys by the Healthcare Information and Management Systems Society, CNIO employment has grown substantially since 2013. In that year, it was close to 7 percent, followed by 15 percent the year after. This year, it's up to 20 percent… and experts say the demand is only going to grow.
As Patricia Mook, R.N. and CIO at Inova Health System in Falls Church, Va., told Hospitals & Health Networks magazine, "you'll end up with a better product, better devices, better rollouts and better training when you have a Chief Nursing Information Officer who understands education and the clinical outcome needs, and who is a seasoned leader and can navigate these conversations at the executive table."
What's more, in a survey of 600 health care executives, 3 out of 4 respondents said that nurse informatics specialists are key in helping nurses use next-generation technologies to their full advantage.
Should your health system add a CNIO to its C-Suite roster? Experts say it depends on the size of your organization. Larger, more integrated networks often see the greatest return on their CNIO investments. But it also depends on whether or not you already have an electronic records system in place.
However far along you are on the road to digital record-keeping, hiring a CNIO (or promoting one from within) is at least worth considering. If you're still in the middle of implementing electronic health records, he or she can help smooth the process. Or, if you're already past the implementation stage, a CNIO can assist with recruitment and training of nurse information specialists.
After all, migrating your records to an all-digital platform isn't easy — or cheap. With a CNIO on your side, you can help ensure that the huge investment in both time and money is worthwhile.
If your hospital is searching for promising CNIO talent, thousands of the nation's top candidates visit our job boards every week. And if you're a nursing informatics specialist looking for a new organization to call home, we can help you, too.
Either way, the next step in your search begins at HealthCareerCenter.com. Visit us today.
The information in this article originally appeared on the Hospitals and Health Networks and Healthcare IT News websites. To read the original article, click here and here.