Data Analytics Help HR Leaders Hiring the Workforce of the Future
Article by:Health Career Center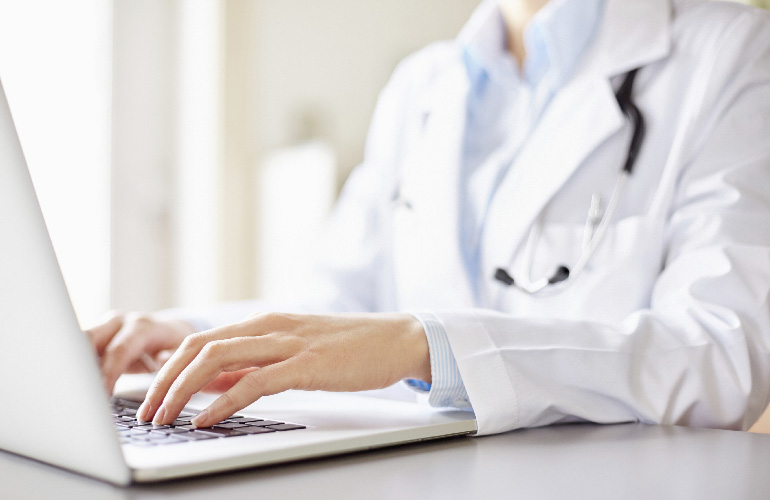 To be ready for the future, HR departments need to keep their finger on the pulse of workforce needs, making sure that resources are allocated wisely and staffing is appropriate and attuned to the tasks at hand. This may mean re-training, shifting responsibilities, or hiring new talent—but you won't know which unless you run the numbers.
To ensure you're attracting and hiring the right people to take your organization into the future, you need to understand the current workforce profile, the needs of the community, and the skillsets needed to meet those needs.
In turns out that data analytics are just as important to workforce development as they are to ensuring quality care and appropriate reimbursement.
Workforce metrics
"We can't transform without knowing what we actually need to transform," says Tracy Braman, Executive Director, HR at Lakeland Health in southwest Michigan. Lakeland recently developed a dashboard of key workforce metrics that is distributed to leadership throughout the organization. It provides a succinct overview of the current workforce status, including turnover, time to fill, vacancy rate, manager effectiveness, retention rates, employee engagement, and demographic information.
"We need to know the current state of our workforce in order to know where we need to focus," Braman explains. "Workforce data and analytics will provide the insight necessary to know what your strategic priorities should be." For example, knowing the age of your employees helps anticipate retirements, and looking at the tenure of employees in different positions helps an organization create effective strategies to retain top talent. She also looks at the surrounding labor market to assess the pipeline for key positions. "Most importantly, in my opinion, is to understand the leadership capabilities that are needed in the future," she says.
Braman also suggests shifting the way that open positions are evaluated and approved before the recruitment process begins. At Lakeland Health, a Workforce Council made up of executive directors meets with department leaders to look at ways to re-engineer or redesign while positions are vacant. Using financial benchmarking data, they review labor, operations, and total expenses, and analyze the efficiency of a department. The conversation focuses on looking for new ways to get the work done. The Council also offers assistance to leaders who want to look at ways to evaluate staffing models and manage spending more effectively. "Lakeland is committed to preparing for the future of healthcare," says Braman, "by re-calibrating the workforce and encouraging innovative leadership."
Community assessment
Health care organizations must also consider the needs of the community and the populations served when making staffing decisions. The emphasis on population health and outcomes has made this clearer than ever before. Jennifer Snow, Director of Accountable Communities at Greenville Health System (GHS), is tasked with building new models of care to meet the needs of the community. In recent years, she has launched a community paramedic program, a community health worker program and a mobile health clinic.
But before any of these programs came into existence, Snow started with assessing the community's needs.
Snow points out that program development and community needs assessments are data-driven processes. While she doesn't have analysts in her department, she leans heavily on the hospital's Business Intelligence department to crunch the numbers and point her to where the need is greatest.
As a health system, Snow says, "we've been great about identifying individual patients who have a need." Now hospitals must do this on a community or a population basis. This in itself has required the hiring of new skillsets and different expertise than has been traditionally associated with health care.
"We actually risk-stratify and identify neighborhoods that have the greatest needs," Snow said, using utilization data to identify communities that have the highest EMS transportation utilization or high numbers of people who have multiple visits to the emergency department. This information has helped Greenville Health System identify the top five neighborhoods in the area where services are most needed and to identify which services needed.
Looking at the community can also help HR departments identify where they need to focus recruitment and training efforts to ensure their pool of applicants reflects the demographics of the local community—and that current employees of all backgrounds and education levels can move up within the organization. Both Snow and Braman have been involved in developing and promoting training programs that have created new opportunities for current staff and brought new people into health care, creating a vital and multifaceted workforce that is prepared to meet community needs now and in the future.