Best Healthcare Jobs in 2015 and Beyond
Article by:Health Career Center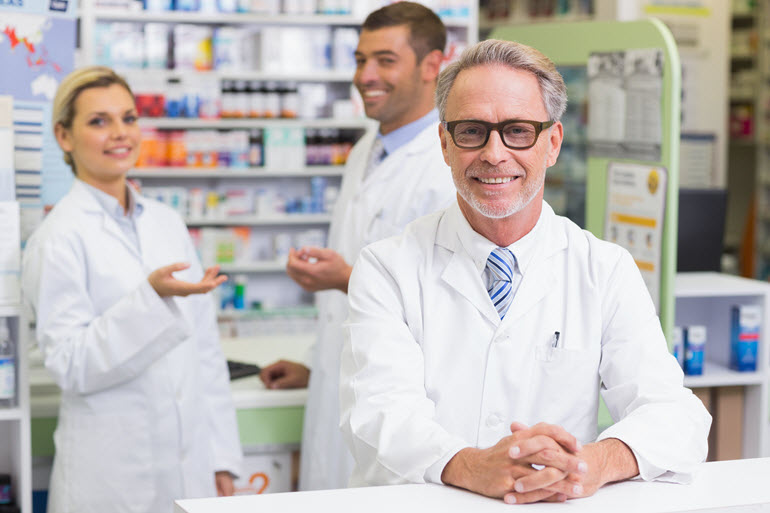 As we've pointed out several times before on HealthCareerCenter.com, health care professionals in the U.S. are looking forward to a bright future over the next decade.
The combination of an aging population and improving economy lead experts to believe that health care job prospects will improve across the board in the coming years. In fact, according to the Bureau of Labor Statistics, one in every three new jobs by 2022 will be in the health care and social assistance industries.
But among all of the health care positions that have sunny prospects ahead, there are a still a few that manage to stand out. Forbes magazine took on a study to find out which are the best of the best. Here is what they found.
1. Pharmacist
Median salary: $116,670
Projected growth in the field by 2022: 14%
With a high pay scale and strong expected growth, Pharmacists find themselves at the top of the Forbes rankings for best health care jobs.
2. Podiatrist
Median salary: $116,440
Projected growth in the field by 2022: 23%
Podiatrists' rate of growth is much faster than the national average, thanks in part to the aging population's growing need for foot and ankle surgery.
3. Physical Therapist
Median salary: $79,860
Projected growth in the field by 2022: 36%
Analysts predict that the need for Physical Therapists will grow faster than any other position on Forbes' Top 10 list. This is mostly due to aging baby boomers' efforts to remain active later in life.
4. Dental Hygienist
Median salary: $70,210
Projected growth in the field by 2022: 33%
More and more, research is making connections between dental health and general health. This should lead to an extreme upturn in preventative dental care services (and an increase in demand for the hygienists who provide them).
5. Audiologist
Median salary: $69,720
Projected growth in the field by 2022: 34%
Because hearing loss and balance issues increase as people get older, audiologists are poised for a big upswing in job prospects over the coming years.
6. Dietician
Median salary: $55,240
Projected growth in the field by 2022: 21%
As health care professionals focus on diets' role in preventative care, dieticians and nutritionists will be relied upon more heavily to add their expertise to the care continuum.
7. Medical Technologist
Median salary: $47,820
Projected growth in the field by 2022: 22%
Once again, the aging population is the primary factor in driving demand for this subsector. Medical Technologists' ability to diagnose conditions like cancer or type 2 diabetes make them extremely valuable to the next decade of health care advances.
8. Physiologist
Median salary: $42,690
Projected growth in the field by 2022: 19%
Demand for athletic trainers is expected to rise steadily as knowledge of sports-related injuries grows. This is especially true for the younger population.
9. Medical Laboratory Technician
Median salary: $34,160
Projected growth in the field by 2022: 2ct aging populations.
10. Optician
Median salary: $33,330
Projected growth in the field by 2022: 23%
Increasing rates of chronic disease are fueling a drastic uptick in corrective eyewear needs. Good news for the opticians who provide them to elderly patients.
No matter what position you're searching for, HealthCareerCenter.com can help you find opportunities with leading health care organizations across the country.
To see who's hiring right now, visit HealthCareerCenter.com.
The information in this article originally appeared on Forbes.com, with additional facts and figures provided by the Bureau of Labor Statistics. To read the original article, click here.